Top-to-Bottom Mechanical Repair by Concours Auto Works Ltd.
What is a vehicle without an engine? Would you drive a car with no brakes? Without the mechanical components in your vehicle, it simply wouldn't work. After a collision, mechanical damage is often caused, resulting in a car that is in dire need of repair. At Concours Auto Works Ltd., we have over 40 years of experience in expert mechanical repair.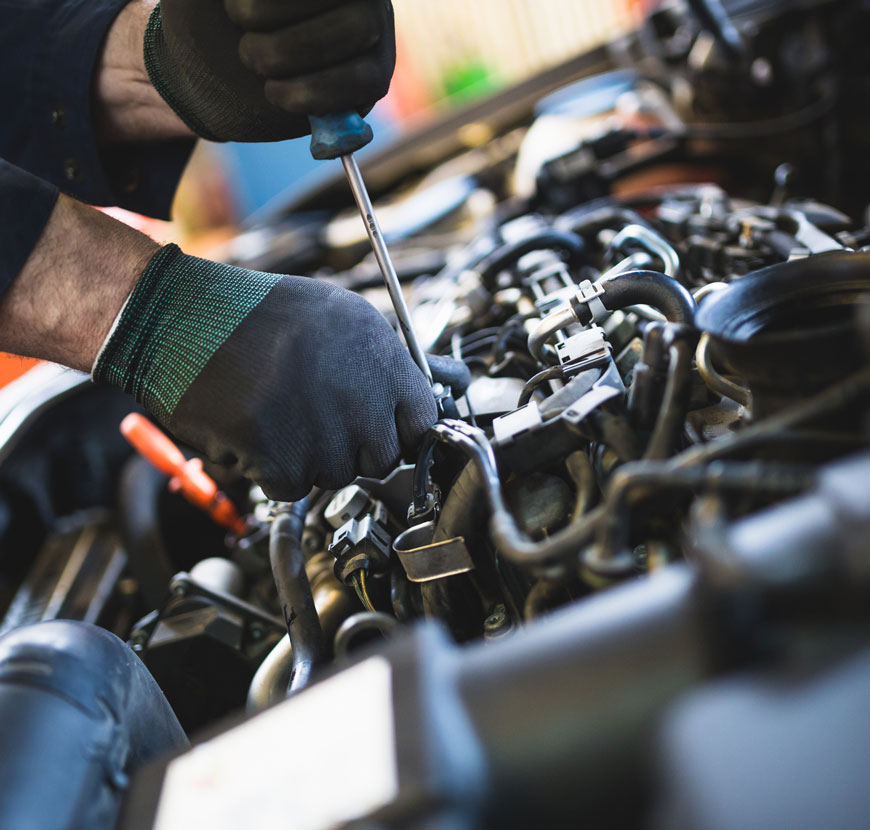 Collision Experts Offering Complete Mechanical Repair
Your vehicle is full of mechanisms or systems of parts that work together to perform certain functions. In order for your vehicle to perform its primary function of transportation, the mechanics have to be working properly. At Concours Auto Works Ltd., we specialize in offering the highest quality mechanical repair for all moving parts. Some of these parts may include your:
Engine
Brakes
Alternator
Fuel injectors
Steering system
Transmission
We Repair Using Genuine Manufacturer Parts
Regardless of the repair required, we only use genuine manufacturer parts, ensuring an invisible repair every single time. Most insurance companies prefer the use of aftermarket parts in order to save the company some cash. But, at Concours, we locate and use only manufacturer-specific parts—at no added cost to you.
Need a Costly Mechanical Repair? We Can Help.
Mechanical problems are often the most expensive to repair. After enduring a traumatic accident, the financial strain of car repair can add even more stress as you try to recover. At Concours Auto Works Ltd., we believe car repair should be as stress-free as possible for you and your family.
Whether you have insurance or you don't, we're dedicated to finding a repair solution that fits your needs. Not every repair is the same and each situation is unique. At our shop, the bottom line is this: we work with you, for you.
Need a Repair? Reach Out to Our Experts Today.
Proper mechanical repair is required for your vehicle to run correctly and safely. We're dedicated to providing only the finest mechanical repair in the industry. To learn more or to get started on your repair today, call us at 414-321-4200 or send us a message. If you're in the area, feel free to stop by the shop for a quick quote.