Experienced Electronic Repair Services by Concours Auto Works Ltd.
Technology has evolved and our vehicles have followed suit. We have cars that can parallel park themselves and even keep us from colliding with others on the road. But, with each new component comes a potential need for repair in the future.
Your safety depends on these electronics remaining in good working order. To ensure your vehicle continues to operate safely, trust your electronic repairs to Concours Auto Works Ltd.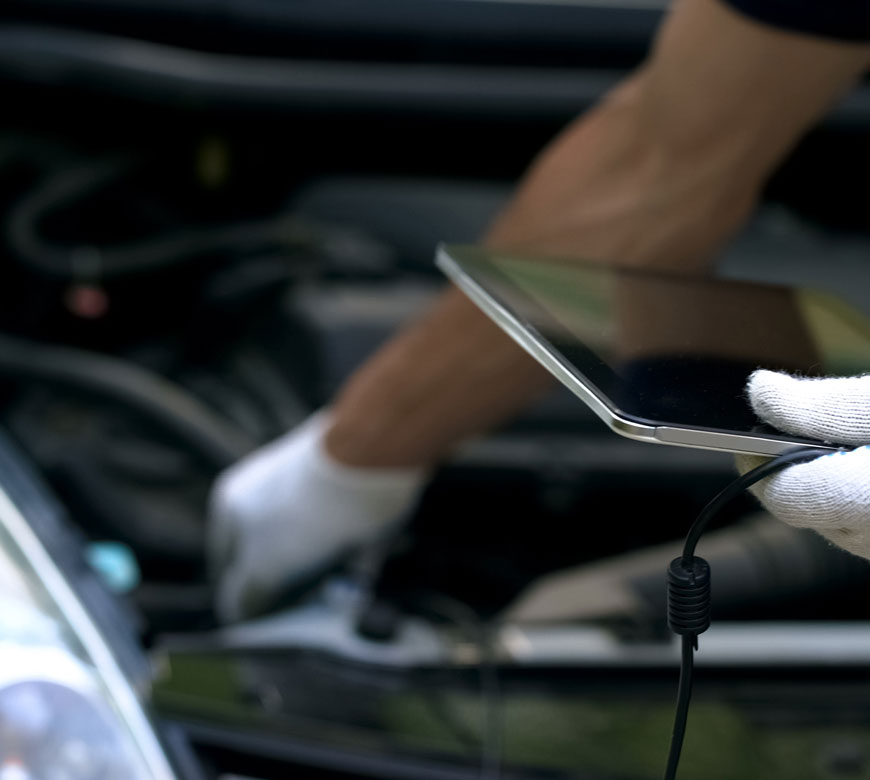 Automotive Electronics: Critical to Your Vehicle's Operation
Most vehicles today have at least one computer installed to help manage the processes a vehicle needs to operate. This computer manages functions such as how a vehicle starts to how it drives. One simple electronic part in need of repair can cause your vehicle to malfunction, putting you and your family at risk.
At Concours Auto Works Ltd., we have over 40 years of experience repairing the electrical and electronic systems found in vehicles of all makes and models. Our facility is equipped with the state-of-the-art equipment required to find and diagnose malfunctioning electronics before they wreak havoc on your car.
Our In-Depth Electronic Repair Process
When you bring in your vehicle for repair, we start by hooking it up to a computer. The computer analyzes your vehicle's electronics by checking for malfunctions. After the initial check, we complete a pre-repair scan prior to working on your vehicle. Once your repair is complete, we conduct a final scan to make sure the electronics are safe and working properly.
At Concours Auto Works Ltd., we have the ability to repair all electronic processes or parts in your vehicle including those used for lane deviation alerts, blind spot detection, proximity sensors for parking, cruise control sensors and more. Even if we don't understand how to properly fix a detailed electronic part, we will always find someone who does.
Do You Need an Electronic Repair? Reach Out to Us Today.
Have you been in a collision that damaged your electronics? Even if you're not sure, the experts at Concours Auto Works Ltd. can help. To learn more about electronic repairs or to get started on your repair, call us today at 414-321-4200 or send us a message. Near the shop? Go ahead and stop by for a quote.